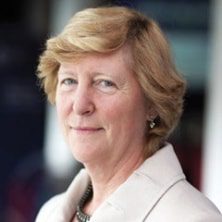 Irish communications consultancy Hume Brophy today announces the appointment of Marie Donnelly, a former Director in the European Commission, as a Senior Adviser.
Donnelly will leverage her 30-year career and deep understanding of the dynamics of regulation to provide strategic advice to Hume Brophy clients. She will work closely with public affairs teams globally.
In her most recent role as the Director for Renewables, Energy Efficiency and Innovation, at DG Energy in the European Commission, she formulated key elements of the 'Clean Energy for All Europeans' package designed to put energy efficiency first, achieve global leadership in renewable energies and provide a fair deal for consumers.
Prior to that, and using her pharmacy background, she was involved in framing an overarching industrial policy for the pharmaceutical industry including the establishment of the European Medicines Agency. She was also involved in development of policy responses within the European Employment Strategy for business and employee adaptation to change stemming from globalisation and technological innovation, particularly the implications of the Internet on jobs in Europe.
Commenting on the appointment, Maria Cryan, Hume Brophy's Managing Director in Dublin, said: "With Marie's appointment, we are strengthening our ability to provide high quality counsel and actionable insight to our clients in Ireland and further afield. Marie's unrivalled experience will bolster the team as it takes on an increasing number of competitive briefs with companies we are proud to advise. She brings exceptional insight on how to get things done at EU level and will be a valued strategic adviser to clients."
Marie Donnelly said: "Hume Brophy has built a very positive reputation and I value their integrity and results-focused approach. I look forward to working with the team as well as with their impressive roster of clients."
Marie sits on the Board of an independent climate change think tank and an independent social enterprise working to accelerate transition to a low carbon future and sits on the Steering Committee of the International Energy Research Centre (IERC), a state of the art facility established to implement new science in the energy space, hosted at the Tyndall Institute. She is also a European Advisory Board Member of the Hawthorn Club, the only International Network for professional women in the energy industry. She remains a sought-after speaker and commentator on energy issues.