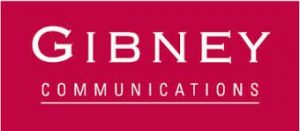 Gibney Communications celebrates their 25th anniversary since its foundation by PRII Life Fellow, and trail-blazer, Ita Gibney.  Donnchadh O'Neill, MPRII, Managing Director of Gibney Communications says the team is looking forward to many more challenges and adventures ahead.  The firm continues to have a stronghold of corporate PR work.  More information can be found on their website.
Heneghan celebrates its 30th anniversary. Pat Heneghan, who founded the company, was awarded a PRII Life fellowship.  Nigel Heneghan, Managing Director, awarded a PRII Life Fellowship just last year, and his team continue to provide a full-service strategic communication consultancy.  You can find further information on Heneghan's website.
…again, congratulations to both Gibney Communications and Heneghan for celebrating their recent anniversaries.