The Awards for Excellence in Public Relations were presented today (Friday 16 June) at an event in the Round Room at the Mansion House, Dublin.
Celebrating 30 years in existence, the Awards are hosted by the Public Relations Consultants Association Ireland (PRCA) and the Public Relations Institute of Ireland (PRII) to recognise the best in Irish public relations, public affairs and internal communications across the public and private sectors.
Heineken won the Award for Best Internal Communications for its sustainability engagement campaign among its employees in Ireland. They worked with Murray Consultants.
Family Carers Ireland with MKC Communications won for its issues-led campaign highlighting the pressures on carers. This Award is sponsored by Ruepoint.
Google Ireland, working with Methods+Mastery, an agency within FleishmanHillard, won a Corporate Communication Award for a business-to-business communications campaign.
Drury won a Consumer Public Relations Award for the launch of the LEGO Store in Dublin.
The Health Service Executive (HSE) won the Award for the Best Public Information Campaign for its drug monitoring scheme at festivals.
An Garda Síochána won Best Public Relations Event for their media conference on the international action being taken against the Kinahan crime gang.
The Department of Foreign Affairs won the In-House Team Award, sponsored by Fennell Photography.
FleishmanHillard, Dublin, and Springboard Communications, Cork, won the PRCA Agencies of the Year Awards, for larger and smaller agencies respectively. This award is sponsored by Onclusive.
The Young Communications Professional of the Year Award is Sophie Boucher of Legacy Communications.
Other winners include Lidl, The Irish Postmasters Union, Fresh Cuts, Bord Gáis Energy Theatre, Boots Ireland and the Irish Network of Gynaecological Oncology.
The full winners list is available here.
The winning campaigns across twenty-five categories were selected from almost two hundred entries demonstrating the range of the projects undertaken by in-house and agency teams. One-fifth of the entries came from in-house communication teams including those working in the public sector, charities, and the civil service.
The Awards are sponsored by Fennell Photography, Onclusive, Ruepoint and Paragon Customer Communications.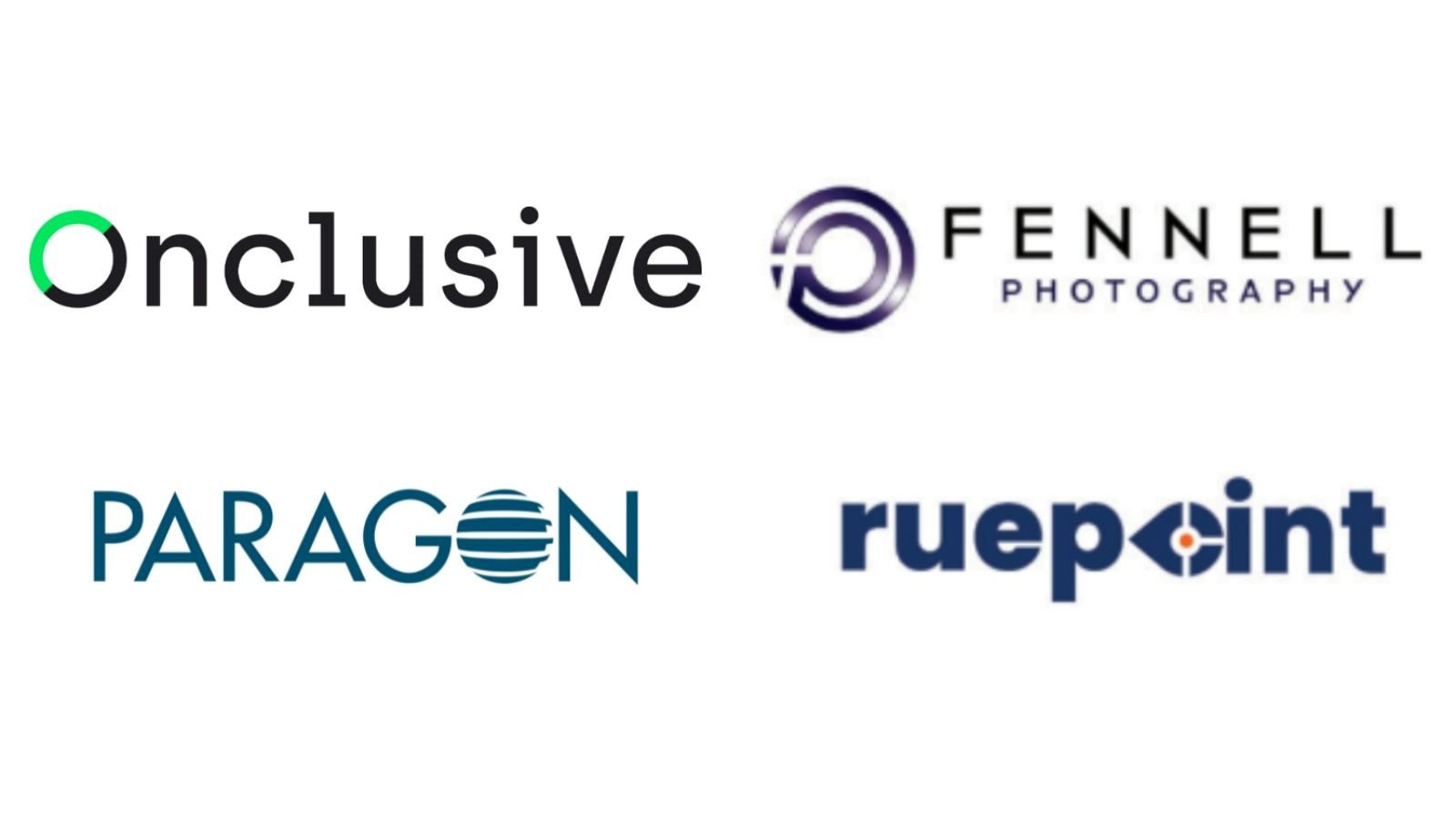 Best Public Affairs Campaign
Winner:
Delivering for Ireland's Post Office Network
MKC Communications & Noel Dempsey
Irish Postmasters Union
Highly Commended:
Ireland's Membership of CERN: Supporting Physics in Ireland
Gibney Communications
Institute of Physics Ireland
Every day counts with SMA
Red Flag
Novartis Ireland
Best Consumer Public Relations Campaign – Budget €20k or under
Winner:
Sustainable Irish Fashion: Launch of Fresh Cuts AW22 Collection
Harris PR
Fresh Cuts
Highly Commended:
The enduring charm of My Fair Lady dominates at the box office
Bord Gáis Energy Theatre
 Think Water Conservation
Káno Communications
Uisce Éireann
Best Consumer Public Relations Campaign – Budget €20k to €50k
Winner:
A captivating consumer campaign with unbelievable commercial results
Wilson Hartnell
Boots Ireland
Highly Commended:
ASICS – Reigniting relationships to help drive sales in the Irish market
Legacy Communications
ASICS
An Post Launches Digital Stamp
The Reputations Agency
An Post
Best Consumer Public Relations Campaign – Budget Over €50k
Winner:
Launch of the LEGO® Store Dublin
Drury
The LEGO Group
Highly Commended:
Domino's Consumer Passionpoints
Harris PR
Domino's Pizza Group
Best Use of Media Relations
Winner:
Every day counts with SMA
Red Flag
Novartis Ireland
Highly Commended:
Re-Launch of Breast Cancer Ireland's Great Pink Run
Crichton Communications
Breast Cancer Ireland
Her Heart Matters
Harris PR
Irish Heart Foundation
Bewley's Big Coffee Morning Social For Hospice – 30th anniversary
MediaConsult
Together For Hospice
Best Use of Digital PR including content creation
Winner:
Launch of "More Than A Lump" – a resource podcast for Breast Cancer Ireland
Crichton Communications
Breast Cancer Ireland
Highly Commended:
The #UnmuteConsent Campaign
Drury
Irish Universities Association
 Púca Festival's Digital Campaign
Harris PR
Púca Festival, MPI Artists
Ubiquitous – A dream job with results you could only dream of
Legacy Communications
Ubiquitous Influence
Best Public Information Campaign
Winner:
Safer Nightlife & Festivals-HSE Pilot Drug Monitoring & Information Programme
HSE
Highly Commended:
RSA Christmas Campaign & the launch of the new roadside drug testing system
Drury
Road Safety Authority
 Think Water Conservation
Káno Communications
Uisce Éireann
Best Internal Communication
Winner:
"What's the Suss?" – HEINEKEN Ireland Sustainability Engagement programme
Murray
HEINEKEN Ireland
Highly Commended:
Connecting with Colleagues in the New Normal
ALDI Ireland
Accessible online content for HSE staff with a firm focus on user needs
HSE
Best Communications Campaign by a Registered Charity
Winner:
Pieta, SIGNS of Suicide 2022
Legacy Communications
Pieta
Highly Commended:
Not Just a Dog
Dogs Trust Ireland
Bewley's Big Coffee Morning Social For Hospice – 30th anniversary
MediaConsult
Together For Hospice and Bewley's
Best Communications Campaign by a Not-for-Profit Organisation or NGO
Winner:
WEEE Ireland Schools Battery Recycling Programme
MediaConsult
WEEE Ireland
Highly Commended:
Her Heart Matters
Harris PR
Irish Heart Foundation
Shining a Light on Solar
MKC Communications
Irish Solar Energy Association
Best Corporate Communication – Campaign In Support of Organisational Values
Winner:
We Are Lidl – An Employer Creating A Better Tomorrow
The Reputations Agency
Lidl Ireland
Highly Commended:
Building the future of sustainable beef production
Heneghan Strategic Communications
ABP Food Group
Best Corporate Communication – Corporate Campaign
Winner:
Project Stryker – The Launch of Riot Games' Remote Broadcast Centre
Káno Communications
Riot Games
Highly Commended:
University of Galway Rebrand
University of Galway
Best Corporate Communication – B2B
Winner:
Closing the digital skills gap with You're The Business
Methods + Mastery
Google Ireland
Best Healthcare Campaign
Winner:
Giving gynaecological oncology a voice
The Reputations Agency
Irish Network of Gynaecological Oncology
Highly Commended:
Her Heart Matters: Linking Cardiovascular Disease & Menopause
Harris PR
Irish Heart Foundation
Best Use of Sponsorship –  PR Budget €50k or under
Winner:
TritonLake, Title Sponsor of the Irish Rugby Sevens Teams
Wilson Hartnell
TritonLake
Highly Commended:
The Vhi 'More than Running' Campaign
Teneo Ireland
Vhi Healthcare
Best Use of Sponsorship –  PR Budget over €50k
Winner:
Bord Gáis Energy State of Play
Teneo
Bord Gáis Energy
Highly Commended:
Sky drives support for the Women's National Team as they qualify for their first World Cup
FleishmanHillard
Sky
Three at Electric Picnic: Delivering a sponsorship that is All For Music
Sweartaker
Three
Best Public Relations Event
Winner:
Garda media briefing on international action against Kinahan crime gang
An Garda Síochána
Highly Commended:
Coming up Roses: Beauty and The Beast garden takes centre stage at Bloom
Bord Gáis Energy Theatre
ALDI at the National Ploughing Championships 2022
Legacy Communications
ALDI Ireland
Helping GenZ Fashionistas Search What They See with Google Lens
Methods + Mastery
Google Ireland
Best Public Relations for an Event
Winner:
Coming up Roses: Beauty and The Beast garden takes centre stage at Bloom
Bord Gáis Energy Theatre
Highly Commended:
The Launch of Púca Festival
Harris PR
Púca Festival, MPI Artists
ALDI at the National Ploughing Championships 2022
Legacy Communications
ALDI Ireland
Best Issues-Led Campaign – Sponsored by  Rue Point
Winner:
Family Carers Ireland – No one should care alone
MKC Communications
Family Carers Ireland
Highly Commended:
Not Just A Number
Depaul Ireland
Best Long-Term Campaign
Winner:
Sisk: Building Today, Caring for Tomorrow
Drury
John Sisk & Son
Best Integrated Campaign
Winner:
Let's get it done – Chadwicks launches e-commerce website
Teneo
Chadwicks Group
Highly Commended:
Niall Horan's Homecoming: The Road to Mullingar with Lewis Capaldi
Wilson Hartnell
Guinness
Wellbeing at the heart of workplace success – an insight-led campaign
Wilson Hartnell
Laya Healthcare
In-House PR Team of the Year – Sponsored by Fennell Photography
Winner:
Department of Foreign Affairs
Highly Commended:
ALDI Ireland
Young Communication Professional of the Year
Winner:
Sophie Boucher
Legacy Communications
Highly Commended:
Hazel Gavigan
4 Day Week Global
Sara Ryan
Legacy Communications
 PRCA Agency of the Year – 1 to 10 employees – Sponsored by Onclusive
Winner:
Springboard Communications
Highly Commended:
AM O'Sullivan PR
Hanover
PRCA Agency of the Year – 11 and over employees – Sponsored by Onclusive
Winner:
FleishmanHillard International Communications
Highly Commended:
Alice Public Relations
Heneghan PR
Legacy Communications
Thank you to our sponsors